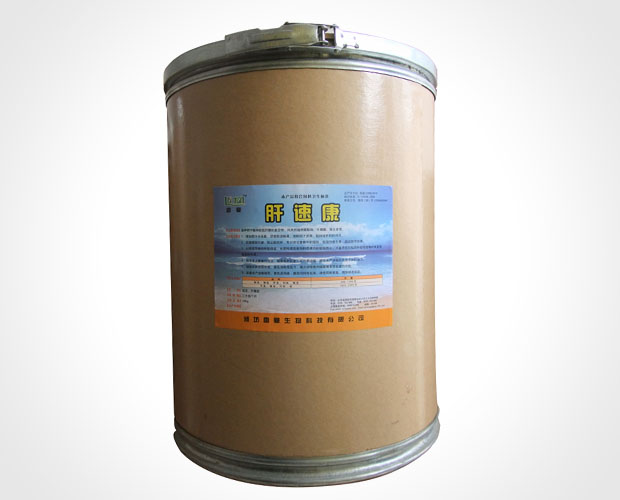 Main Ingredient: Bile acid, Chinese herb medicine and vitamin, Taurine, Vitamins, etc.。
the total amount of bile acid is more than 30%
Character: Liver-protective choleretic, the latest research conducted by Weifang Leiman biotech Co., Ltd., is a new growth promoting agent with liver protection and choleretic effects. It is scientifically synthesized by various bile acids, Chinese herb medicines and vitamins. The results of many cultivation tests and actual applications at home and abroad have proved that the liver-protective choleretic can change the symptoms of aquatic animals, such as fatty liver, hepatic necrosis of fish and shrimp & crab, thereby protecting the health of fish and shrimp and promoting their growth. The effect is extremely remarkable.
Fuction:
1. The product can promote lipometabolism, prevent fatty liver and contribute to ingestion of lipid in food, liposoluble vitamin, cholesterol, etc..
2. The product can improve animals' immunity and reduce the toxin uptake of bacteria in the animal body.
3. The product can increase the amount of bile secretion and make biliary tract unblocked, so it can play a role in strengthening liver and benefiting the gallbladder.
4. The product can increase feed conversion rate, stimulate the animals' growth and reduce cost of aquaculture.
Usage and dosage(g/ton):

| | |
| --- | --- |
| Species | Dosage |
| fresh water fish | 500---1000 |
| Amyda Sincnsis, Penacus orientalis, Ranidae | 1000---2000 |

Package: 25kg/barrel
Storage: keep in dry, shady and cool place
Expiry: 24 months
After service: For product performance and processing, mixed quantitative processing technology, feed and effective ingredients of this product analysis, the company will do our best to provide professional technical services.