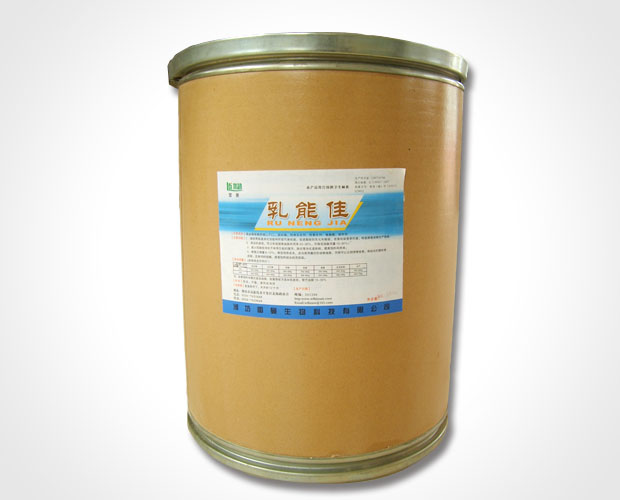 Main Ingredient: Lysophosphatidylcholine(LPC), lipase, special surfactants, excipient.
Effective ingredients concentration:
Solid: phospholipid ≥ 35% moisture ≤ 10%
Liquid: phospholipid ≥ 20% moisture ≤ 2%
Character:
1. Solid: Tasteless or slightly specific smell, light yellow to flaxen liquidity powder, slightly soluble in water,easy to be mixed with any feed ingredients.
2. Liquid: Peculiar smell, yellow to dark yellow liquid,good liquidity;dissolves in grease easily.
Fuction:
1. Effectively increase the utilization rate of grease by 20-30% and reduce grease consumption by 10-20%.
2. Promote fat-soluble vitamins (VA, VD, VE, VK) absorption.
3. Reduce incidence rate of digestive disorders such as diarrhea and enteritis because of more adipose indigestion.
4. Improve carcass slaughter rate and whole net eviscerated rate by 2.5—3%, reduce feed conversion by 13—18%.
Usage and dosage(g/ton):
porket and piglet: 300—400 growth and fattening pig: 250—350 sow: 250—300
Meat poultry: 250—300 layer: 200—250 ruminant: 250—350 aquaculture: 500—600
Package:
Solid :25kg/barrel
Liquid : 20kg/barrel, 180kg/barrel (plastic barrel)
Storage: keep in dry, shady and cool place
Expiry: 12 months
After service: For product performance and processing, mixed quantitative processing technology, feed and effective ingredients of this product analysis, the company will do our best to provide professional technical services.