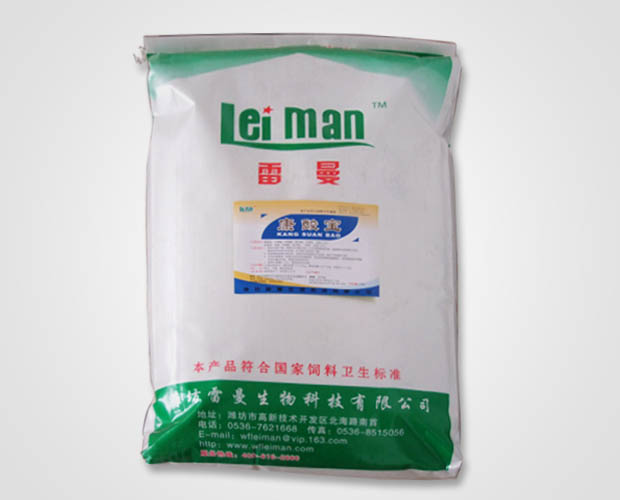 Character: It is composed of organic acids according the reasonable ratio. Specially, the acids in this product can release slowly in the digestive system. Comparing with ordinary feed acidifiers, its effects can keep a longer time using in the feed.
Main ingredients:
1. Lactic acid acidifier: Lactic acid ≥50%, Citric acid, Fumaric aicd, Formic acid, total acid amount ≥ 65%
2. Phosphoric acid acidifier: Orthophosphoric aicd, Citric acid, Fumaric aicd, Lactic acid, total acid amount ≥ 60%
Functions:
1. Reasonable acidity, reducing the pH rapidly to 2—3.5, improve various enzymes activity in the stomach and increase feed digesting utilization and reduce the nutritional dysentery.
2. Because the release of acids, they can inhibit the growth and separation of the harmful microbes. Balance the microbes in the intestinal environment.
3. Simulate taste bud and stomach to increase the secretion of saliva, gastric acid and enzymes with natural micro sour, thereby, promote feed intake and digestion.
Usage and dosage (kg/ton):
Sucking pig: 1.5—3.0 Weanling pig: 1.0—2.0 Poultry: 0.5—1.0
Attention: Please judge the dosage according to the Acid-binding capacity of diet.
Package: 25kg/barrel
Storage: keep in dry, shady and cool place
Expiry: 12 months with packaging unopened
After service: For product performance and processing, mixed quantitative processing technology, feed and effective ingredients of this product analysis, the company will do our best to provide professional technical services.